How to connect your Yahoo account to Outreachbin:
1. Begin by signing into outreachbin.com.
2. Click the email tab on the dashboard.
3. Click the 'Add New Email' or 'Connect Inbox' button.
4. In the connect inbox pop-up, type your Yahoo email address, name, and the app password.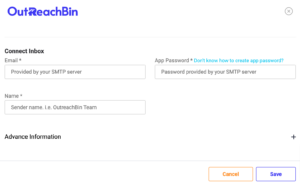 5. To create an app password:
a.  Sign in to your Yahoo Account and click Account Info.
b. Navigate to Account Security on the left-hand side of the page.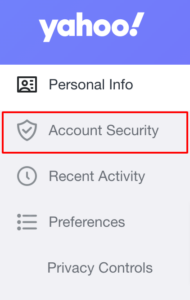 c. Scroll down until you see App Password.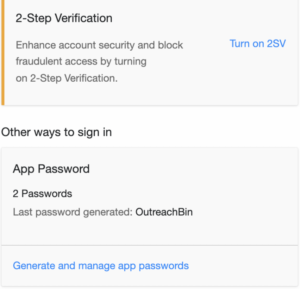 d. Click Generate app password or Generate and manage app passwords.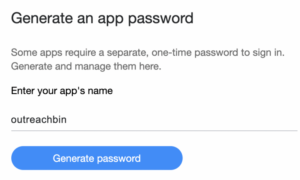 e.Enter your app's name (OutreachBin) in the text field.
f. Click Generate password.
g. Copy the password and paste it into the password tab in the connect inbox pop-up.
6. Choose the yahoo DNS server in the following pop-up and click next.
7. Enter your Incoming server, incoming port, and server Encryption in the following pop-up.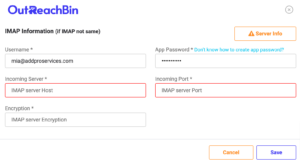 8. Confirugre your warmup settings in the following pop-up. We recommend 40 interactions per day, a Reply rate of 30, and a ramp-up starting from 2.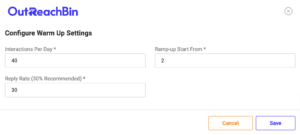 9. Click on save.