You have applied for a handful of jobs, got no calls, had a few phone interviews that went nowhere, and even came close to landing a position in today's challenging market but missed it. This is where cold email can give you an edge over your competition.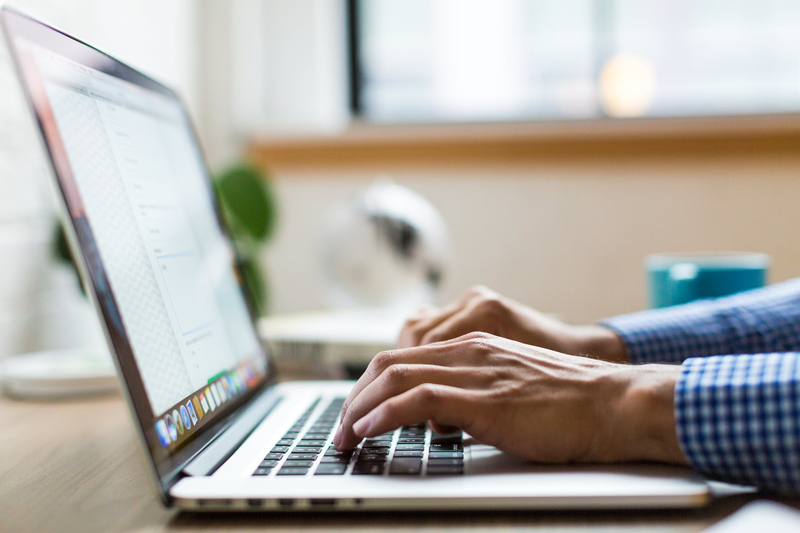 But cold emailing isn't as straightforward as it seems. It requires patience, an eye for detail, and research!
The idea of a cold email is to build a relationship with a professional by mailing them and eventually seek a job or internship opportunity.
This article focuses on the process of crafting an ideal cold email that can help you land your desired internships or job interviews.
Why Should You Send Cold Emails?
Recently, cold emails have been one of the most popular ways to nail jobs and internship opportunities.
Here's why you should start cold emailing:
There's hardly any professional who does not check their emails. Therefore, an outstanding cold email can make you stand out.
Sending follow-up emails will show your persistence.
Your responders will have a sense of control over the timing and way of replying to your mail. This makes cold emails more communicable.
How Can You Find Your Leads For Cold Emailing?
Cold emailing success hinges on the capacity to find numerous outstanding leads. Lead implies to the professional you wish to talk to about the job or internship opportunity.
LinkedIn can be really helpful to find good leads. Its advanced features allow you to research recruiters and industry experts. LinkedIn Premium allows you to connect with industry professionals and grow your network.
Start Using Search Operators to Find Recruiters on LinkedIn
Using operators is crucial when it comes to searching on LinkedIn. Quotes are the most vital operator on LinkedIn.
Let's say you are searching for "Project Manager" professionals on LinkedIn. If you put it on the search box without adding the quotes, the search result will include profiles with these two words "project" and 'manager."
Using quotes makes a difference. When you use quotes, you see profiles that have this exact phrase.
Hence, make sure to add search operators like this for efficient results.
Use Relevant Filters
LinkedIn is such a powerful professional platform globally because it makes everything convenient for users. Filters are a smart feature to weed out people who previously worked in the same arena as yours but now have shifted to another arena.
If you are in your school year hunting for internship opportunities, you should look for professionals who are closest to your place.
Alumni of your university are one of the most potential targets to cold email. Search for alumni from your university or student organization of your university.
By adding industry on the search result, you will have the search results that only belong or previously belonged to your industry.
After tailoring the search results, select people who can help you to achieve your goal. While selecting, it's a good practice to make sure that your chosen professionals have the decision-making authority to hire you.
Make Use of Email Verification Tools
At times, professionals might choose to hide their emails from others. In such cases, you might need to guess their email. It might seem a bit tricky. But it doesn't have to be.
Most of the email addresses of professionals follow a typical pattern. Some examples are listed below-
Use an email verification tool like VerifyBee to verify the email address. Make a list of the addresses you guessed and upload them to start the verification process.
However, these methods do not ensure that you will catch the lead's email address every time. You can consider sending InMail via LinkedIn.
Do not get too hooked on one lead. If one is not working, move on to the next one.
How To Write the Perfect Cold Email
Identify the Right Person
How do you find a leader who has the power to influence the hiring process? The answer is simple—the company's website. You will often notice a "Meet Our Team," "Who We Are," "Our Leaders," "About Us" section on company websites.
LinkedIn is another ideal platform to identify recruiters. You can find all the employees of any company on LinkedIn by filtering out.
Put Catchy First Line and Subject Line
The first line of an email is perhaps the most crucial and difficult portion. A powerful first line will let you have your dream job or internship opportunity. Hence, emphasize your first line.
Tools like OutReachBin can help you to personalize the first lines of your email without sounding too forced or robotic.
Moreover, the subject line should be compelling and persuasive enough to make the recipient open the mail. Spend time behind your subject line, and you'll see results.
Address Appropriately
Addressing the person appropriately is vital in this regard. For a professional of a start-up, a first name would be great. However, for professionals from traditional firms, you should consider using formal salutation and the last name.
If you are applying for a traditional office, e.g. legal firms, consider using a salutation even if it is comparatively a new firm.
Make sure that you check their name spelling multiple times. It is highly unprofessional to make a spelling error of the lead's name. Besides, it implies a lack of attention.
Connect Interests
Connecting your interest to theirs can increase the chance of success in cold emailing. While researching on LinkedIn, search for the common ground between you two.
For example, maybe both of you went to the same university, perhaps you two were members of the same student organization, or perhaps both of you follow a non-profit organization on LinkedIn.
Implement that common ground on your cold email to grab their attention. This makes the email more communicable.
Customize
Customize your mail according to your recipient. Mention a specific detail of their career path. Besides, ask yourself if you can send the same email to another professional. If the answer is yes, then you should consider rewriting it.
Customized emails help to establish a strong personal connection that drives communication. Hence, make sure the email you are sending is customized.
Be Straightforward
After making a connection, directly get to the point of emailing them. If there's a job vacancy in his company and you are applying for that role, then address the position.
On the other hand, if you are searching for a general work shot, mention your skills and discuss how they might be helpful for the company.
Finish the email within 250 words. Keep short sentences. Break it down into short paragraphs to enhance the readability.
Be Specific
Why do you want an opportunity in that particular company? What are you searching for an internship, job opportunity, or consultant position? Are you applying for a part-time or full-time role? Do you have any previous work experience? What is your skill set?
Being vague about key details about yourself is worse than missing out on them.
Insert Call-to-Action
Rather than asking them for their convenient time, consider adding your convenient time. For example, you can add, "Do you have this week for a call? I am available Tuesday after 4 PM, Saturday before 3 PM, and Friday between 4-6 PM."
Remember that cold emailing is kind of an aggressive way to grab attention. Hence, be humble and respective. Otherwise, you might appear as forceful.
Make Communication Easy
There is no point in cold emailing if the reader cannot contact you. Therefore, make sure to add a phone number, email ID, and LinkedIn profile URL in the email.
Have a Strong and Complete LinkedIn Profile
Having a strong LinkedIn page is essential when you are seeking a job role. The way you research about the professionals, they will also research about you.
Make sure that the profile picture is a clear and professional one. Include a headline with the keywords of the job title of your niche. Update your work experience. Highlight your accomplishment and give a brief description of each job title.
Attach Your Resume
When you are attaching your resume or CV, make sure that you are attaching the PDF version. The formats of Word documents change depending on the device. Moreover, it shows unprofessionalism.
You can hire a resume writer. Or consider taking help from a college career counselor. Review your resume again and again.
Proofread, Proofread, and Proofread
Proofreading is essential when it comes to emailing professionals. Make sure there are no spelling mistakes, overused words, or grammar errors.
Along with checking by yourself, allow any peer or friend to review. Your resume and email presents you as a strong person for that role; therefore, make sure the email and the resume are flawless.
Follow Up
Follow-up emails are necessary. It is improbable that people will reply to your first email. The professionals are busy. Chances are they have opened your email but somehow forgot to respond to you.
Before giving up on a lead, it is recommended to send 2-3 follow-up emails.
Keep Track of Your Cold Emails
After coming up with leads to cold email, organize their information. If you want to acquire an internship or grow your network, you need to plan. Assemble an Excel spreadsheet with all of the people you wish to email and track your progress.
The spreadsheet should include fields of the industry, company name, job roles, first and last names of your leads, email ID, and three separate fields that will have color codes.
For example, one color is yellow after sending out the mail, another color such as green after they reply—another color such as red for not responding after multiple follow-ups.
Don't Get Disheartened Easily
The magic of cold emailing is that failure does not count. Getting replies from every professional is not possible, neither is it practical. Hence, if your emails are left ignored, do not get disheartened.
Instead, take the necessary steps to improve your cold emails. It is also essential that you have the required skill set for the position you are applying for.
A flawless cold email will not help you if you do not have the skills. Hence, focus on improving your skills as well.
With the help of the right skills and a power pact cold email, you are sure to put your mark in today's competitive market.
Frequently Asked Questions
Is There a Good Timing for Sending Cold Emails?
Well-timed cold emails increase the rate of getting replies significantly. Never send emails during weekends. There is a high chance that professionals will ignore your emails. According to studies, the best time to send mails is early mornings and evenings.
How Many Times Should I Send a Follow-up mail?
The recommended follow-up mail number is three. Consider having a gap of three business days between each follow-up mail. Before sending the LinkedIn URL, make sure the profile is up-to-date and reflects your expertise in your niche. Keep your follow-ups brief. Avoid cliches.
Can Automate Cold Emailing?
Yes. But you'll need a tool like OutReachBin. It can help you automate & track your email flows, follow-ups, replies, opens, clicks, and the success of your campaigns easily. You can even control how many total emails go out per follow-up step each day.
Sign up on OutReachBin today and start building better relationships with cold emails!