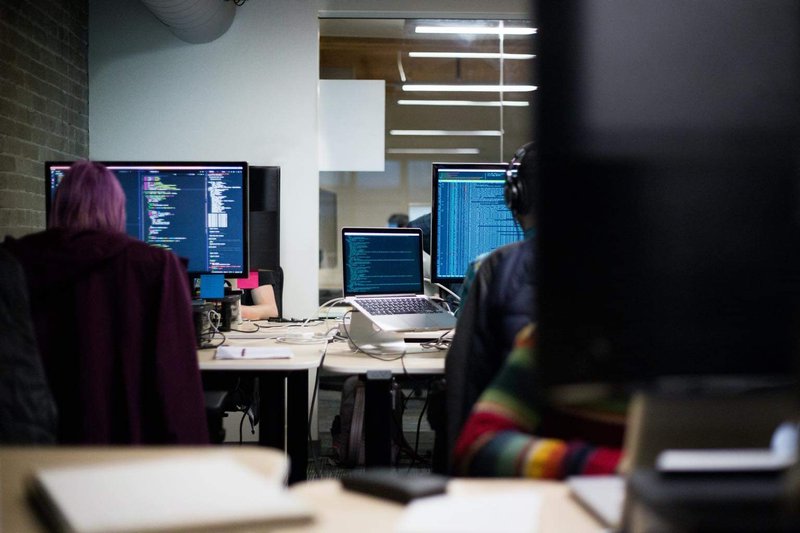 For some of the major marketing concerns like lead attribution, lead scoring, and keyword search, call tracking software is the number one resort. It also helps dig out business opportunities based on your prospects' or customers' sayings.
What Is Call Tracking?
Call tracking is a technology that helps you to gain in-depth information about every customer that calls your business. This also allows you to find out how your customers found your number in the first place.
Call tracking is generally of two types: personal and business. Here we're talking about call tracking in business. So, call tracking in business has the ability to correlate incoming calls from prospects with marketing campaigns and advertisements. It allows businesses to better tailor their strategies by knowing exactly which advertisement or campaign drove the most calls.
What Is Call Tracking Software?
The software that tracks call sources and records data from incoming calls is called call tracking software. Call tracking services are used to attribute phone calls to the marketing channels that drove them, like, local SEO, pay-per-call, and other marketing campaigns based on calls.
As a result, call tracking software is crucial for gaining an insight into caller behavior and demographics, which in turn helps capture more leads. But before investing in a call tracking service, you should know the common features in one. This way, you can actually decide for yourself which service to go for.
Must-Have Call Tracking Software Features
Integrations
Call tracking should enhance your existing analytics platform. You should be able to integrate your call tracking service with programs you regularly use, such as- Google Ads.
Caller Profiles
You should have the ability to establish caller profiles with relevant caller information like their location, time of the call, their device, etc. by your call tracking service.
Call recording
To better understand your customers, their wants and needs, demographics, the call recording feature is a must-have. This is very important for quality assurance. Understand how your staff handles customers and which processes helped make the sale through recording incoming calls.
User-Friendliness
There's no point in investing in a call tracking service if you don't know how to use it. Your call tracking service should have a clean interface that is easy to understand and implement across your sales teams. It should also have amazing customer service.
CRM Integration
Make sure your call tracking software integrates the CRM program you're using with it. This way, relevant details from the service's caller profiles can be integrated into contact records. This applies to any software program your team is using, like, email sending software. So, if you're looking for an email-sending software along with call tracking, OutreachBin is the best option for you. This software provides integration with CRMs, reply tracking, prospect profiles, email warmup and so much more.
Dynamic Number Insertion
This feature swaps out numbers from your collection of phone numbers to correlate incoming calls with specific sources. This also allows you to actually track the source of incoming calls so that you could understand which source is the most effective at driving sales.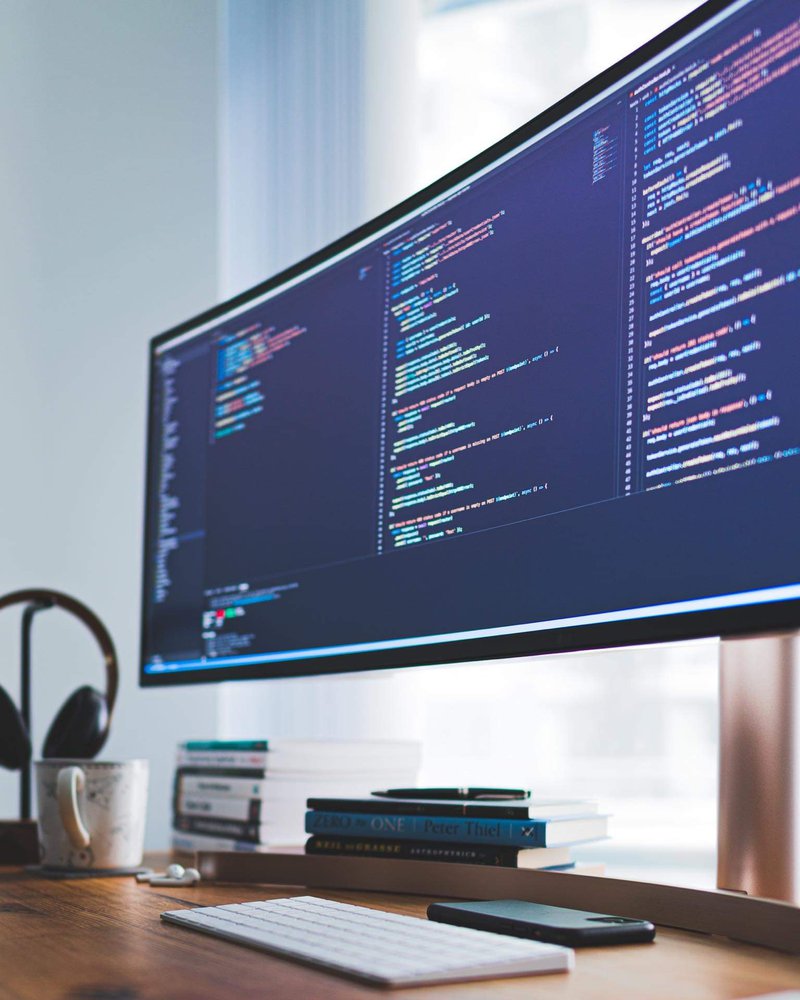 Accessible Real-Time Analytics
Your call tracking software should allow you to access analytics in real-time. This helps to deliver customized call experiences that develop conversion rates.
Multi-Channel Attribution
Multi-channel attribution helps you to entirely track your customers' journey. It allows you to see which campaign drove your caller to make the call, the touchpoint that leads to the call, the last activity they did before calling you, which pages they interacted with, etc.
Keyword Tracking
Proper keyword tracking allows you to get all the data of your client's history with your company. The function of keyword tracking is to tell you for what keyword a client clicked your company's website on the organic search result pages and what specific pages the client clicked on in your website.
Scalability
Sure, your small team is operating efficiently with your current call tracking software. But, when your company grows, will your call tracking service have the capability to grow with you? Check your service's capability to scale and also the costs in this regard. If your service becomes really expensive on a higher scale, figure out if it's worth it or not. This can be done by calculating the ROI for your team.
Now that we know the must-have features in call tracking software, let's get on to the list of the best call tracking apps.
Best Call Tracking Software
ActiveDEMAND
If you're in the market for a full martech overhaul, ActiveDemand is the perfect call tracking service for you. Moving to ActiveDemand allows you to access free call tracking and recording while it's fully integrated with other marketing tools. You can easily combine your call tracking numbers with built-in landing pages, autoresponders, pay-per-click, SEO and a lot more.
Website: activedemand.com
Price: Free (free trial available for 1 user account. Phone number registration is billed separately).
CallFire
This scalable, easy-to-use software helps local companies grow through engagement services, such as Voice Broadcast and Call Tracking, and IVR. You can choose from toll-free, local, or international numbers from the software's database and also integrate the system with your analytics data provider.
Website: callfire.com
Price: $599 per month, $0.05 per minute
Corvinza
Corvinza can cover businesses of all sizes, call centers, media/publishing agencies. It's the first enterprise call tracking and optimization platform. With the advanced speech recognition technology and effective algorithms to gauge lead quality, measure your conversions and fully automate your call tracking.
Website: corvinza.com
Price: $29-$199 per month. Available free trial for 30 days.
CallSource
This software comes with a built-in "DealSaver" auto alerts that triggers when your employees forget to book an appointment in a call. As such, this call tracking software is ideal for small to enterprise-level businesses in the Hearing, Home Services, Dental, Healthcare Industries, and Automotive. It also comes with dynamic number insertion, keyword tracking and the most accurate analytics.
Website: callsource.com
Price: Not available.
CallRail
CallRail provides complete visibility to measure the success of marketers on quality inbound leads. This software allows conversion tracking, lead capture, lead qualification, call recording, caller ID, source tracking, and so many more features. The straightforward efficient marketing platform is celebrated and trusted by over 175,000 businesses worldwide.
Website: callrail.com
Price: $45 per month and free trial available.
WhatConverts
The aim of WhatConverts is to give users the power to see what marketing converts. It is a complete solution to lead capture and call tracking. Capture phone calls, transactions, chats and figure out the marketing source of each lead. It also allows reporting of calls and marketing data of the companies to get insights.
Website: whatconverts.com
Price: $30-$100+ per month. Free trial available for 14 days.
FluentStream
This service is especially suited for those in the none-profit space. It provides special pricing options for non-profits. FluentStream's features include CRM, IVR, queue management, analytics, and the usual call recording, routing, and tracking metrics.
Website: fluentstream.com
Price: $20 per month, per user.
800response
This software provides real-time call tracking, customer interaction analytics, and lead analytics which helps in the immediate evaluation of data during a sales call. This in turn results in higher conversation. Companies can gain up-to-date and precise information through real-time lead tracking reports and monitoring tools.
Website: 800response.com
Price: Not available.
CallAction
This software has a unique feature for companies with a huge customer base and those who invest in SMS marketing. CallAction's intelligent SMS automation for responding to missed calls is great for both large and small companies. Along with that feature, it also provides call management, lead management, referral marketing, customer database, and many more. This service is also works brilliantly for real estate.
Website: callaction.com
Price: $155-$499+ per month. Free trial available for 14 days.
Marchex
Marchex marketing edge delivers an easy-to-use and effective conversational analytics solution that reveals which channel, marketing campaign, and which sales technique altogether resulted in call and text conversions. This allows companies to make data-driven decisions that eventually drive up sales. This call tracking software is a steal for marketers who need to get the most out of their budget.
Website: marchex.com
Price: Plan starts from $500 per month.
RingBa
RingBa's real-time call routing, industry leading analytics, and ping tree for calls allows you to get a higher ROI than any other platform. The unique UI and multi-level view helps your team to track and deliver immediate results to client's in real-time. It also has excellent customer service and provides enterprise-level support. RingBa is making a revolution in call tracking with its flexibility, competitive advantage, and overall performance.
Website: ringba.com
Price: Free to $99 per month. There are some limitations to the free trial.
RingDNA
This platform is the leading choice for Salesforce users, as it provides a complete solution for sales playbook execution, sales engagement, conversation intelligence, performance insight, and a lot more. The Intelligent Dialer in this platform allows you to customize your experience so that you don't have to bounce around multiple screens anymore. It also has a simple interface and great customer service.
Website: ringdna.com
Price: Not available.
Invoca
This platform uses AI-driven call intelligence and also rule-based call analytics for separating and classifying calls. It also has a huge set of built-in integrations to make the most seamless holistic call tracking possible. Invoca allows you to optimize your campaigns and user experiences as well as helps you to make use of call analytics data in day-to-day projects. And the most personalized CS platform is also present in this service.
Website: invoca.com
Price: Not available.
Infinity
This is a world-class call intelligence service that comes with granular visitor tracking capabilities. The conversion analytics feature in this service can catalog calls at scale after identifying the types of incoming calls. With Infinity, eliminate guesswork about what is causing conversions and optimize your marketing strategies. To provide you clarity on customer journeys, Infinity is integrated with over 45 other platforms in more than 75 countries. This includes Salesforce, Adobe products, and a huge collection of Google services.
Website: infinity.com
Price: $25 per month. Free trial available upon request.
DialogTech
DialogTech set the industry standard by delivering actionable insights into the voice of the customer through its unparalleled AI-powered call analytics. It helps companies personalize user's call experiences by SourceIQ call attribution technology. DialogTech has made the record of the most conversation data in the industry with more than 1 billion calls analyzed.
Website: dialogtech.com
Price: Not available.
Ricochet360
This is a lead management / CRM, Marketing Automation Platform, Auto Dialer, altogether for both outbound and inbound agents to automate 95% of their daily workflows.
Website: richochet360.com
Price: $45 per month for starters.
PhoneWagon
This is the #1 top-rated call tracking software. This simple, easy-to-use platform contains all the features needed in a call tracking software. Her, you can create a campaign in just 30 seconds.
Website: phonewagon.com
Price: Plan starts from $10 per month. 14-day free trial available.
ZIWO
ZIWO is a new generation, cloud-based contact center. It provides call masking, call tracking, Outbound Dialer, CDR, Call Whispering, etc. with virtual calling center.
Website: ziwo.com
Price: Starts at $109.00 per feature, per month. Free trial available.
These are some of the well-known and best call tracking software apps in the industry. Take a look at the above platforms and choose for yourself which one is the best suited for your team to develop your company's ROI and conversation rates.