Email marketing isn't dead (yet). But like any other marketing channel, its use has evolved over the years.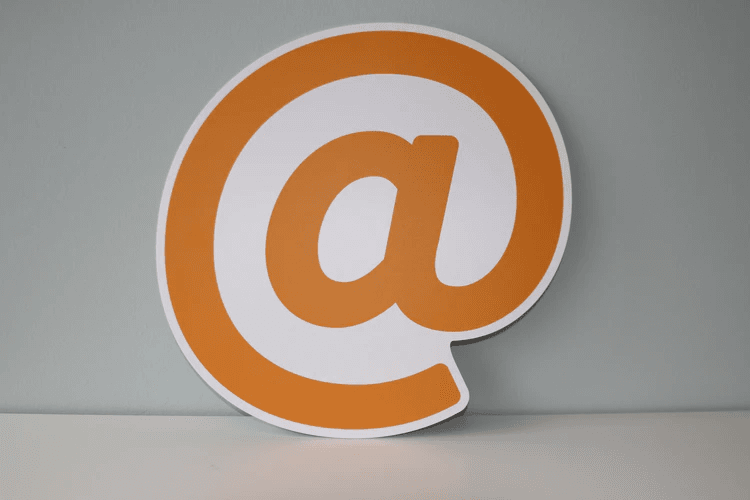 After Gary Thuerk sent the first marketing email in 1978, it has become one of the most popular marketing channels all over the world. Gary was representing his company Digital Equipment Corp to 400 recipients, which resulted in $13 million in sales.
Relevant, authentic, and valuable information will lead your customers to take action. Because email marketing is not only revolving around your company's target revenue. It's revolving around your customer's goals as well.
Therefore, when they feel heard, they will be eagerly waiting to hear from you as well.
But how does email marketing work to hit your revenue goal?
In this article, you'll learn about email marketing - how to get started and make the most of your email marketing efforts.
How Email Marketing Works?
Email marketing involves using email as a medium for sending promotional and transactional messages to your prospects and customers.
Relevant emails help the audience to attain their goals. Personalized engagements drive connections between you and the audience. The contents of emails are an authentic way to promote your service and products.
Email marketing also works to generate leads. Since every subscriber shares their personal information, it is easier for you to categorize your lead list. You can also use it to drive traffic to your website or blog.
Why Email Marketing Still Works?
"Email marketing is dead" - you might have come across this phrase over and over again recently. But here are a few boring statistics to show you why email marketing is alive and thriving:
Most importantly, email marketing lets you have complete control over interacting with your audience without any external entity.
With every Google algorithm update, you're likely to have to deal with unpredictable scenarios that can cause your conversion rates to take a hit.
For example, your website's SERP rankings might fall, or you might start getting fewer organic clients due to a sudden algorithm change in some social media platforms.
Fortunately, email marketers don't have to deal with unpredictable changes in algorithms and can craft long-term strategies.
How to Get Started with Email Marketing?
The possibilities email marketing provides are endless. However, the process can be intimidating to some.
To make it easier for you to grasp the email marketing process, let's break it down to simple, easy-to-follow steps.
Step #1: Craft A Strategy
An average person receives 121 emails daily. Hence, your email has to stand out so that it does not remain unopened. Crafting an efficient email strategy will pave your way to send emails that do not end up in a spam folder.
Step #2: Identify Your Audience
Sending relevant emails to your customers is a basic rule that can help you get quality leads. The only way to understand the needs of your customers is by analyzing their needs. It will let you figure out and tailor the campaign according to your customer's requirements.
Step #3: Set Up a Goal
To establish a goal, you need to understand the context. Assess the average reach and engagement statistics of your industry. It will help you to set a benchmark for your targets.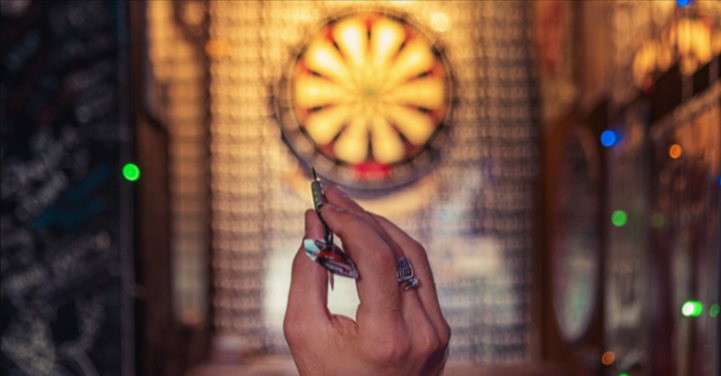 Moreover, finding out the worth of each lead is also necessary to establish your marketing goal. Tracking the past conversion rates is also crucial to help you set achievable targets.
Step #4: Get Subscribers
You need subscribers to proceed with your email marketing efforts. When prospects become your subscriber, you have their consent to send emails. You can try various hacks to convert your prospects to your leads. However, a long lead list requires time, effort, and patience.
Step #5: Segment Email Campaigns
Should you send your subscribers a blog post? Would a weekly newsletter be too much for them? What about product announcements? Or should you inform them about your internal updates?
These confusions are overwhelming. To get rid of this, first, learn about the types of marketing emails. Analyze your audience's behavior and choose those that suit their needs.
Setting up different lists of different types of email will entitle the customer to choose those that are relevant to them.
Step #6: Schedule Your Emails
Scheduling your emails properly is crucial. Too many emails or emails at short intervals might bother your audience. On the other hand, you will lose your position in the market if you are not regular with your email marketing activities.
Therefore scheduling your marketing emails and maintaining consistency is essential to gain trust among your audiences.
You can use an email automation tool like OutReachBin to launch your customized campaign. It allows you to use custom variables to personalize your email body and get better results.
Tips to Optimize Your Email Marketing Strategy in 2021
Utilize Lead Magnets to attract prospects
Lead magnets are contents that you send with your marketing mail to attract prospects. These come free with an exchange of email IDs.
However, people have become smarter with time, and hence making them give away their email addresses is tough.
A few actionable lead magnets are:
PDFs
Infographics
Template
Checklist
Webinar
Blog Links
Tools
Build Opt-in forms to collect information
Your opt-in form is how you collect prospect information. It's the link between your potential leads and the incredible asset you built for them.
Branded forms draw attention and encourage users to sign up. Moreover, the information you provide on the form should be trustworthy. You can also keep a double confirmation option to ensure the quality of your leads.
Before you go live, check that the form is working correctly, the Thank you page is active, and your offer has been delivered.
Segment your Emails to target better
By segmentation, you divide your email list into categories related to your target audience's traits, interests, and preferences. After all, generic email blasts are not the best way to treat your human subscribers.
Segmentations lessen the risk of sending irrelevant content to people and losing subscribers.
The initial stage is generating lead magnets and opt-in forms for every section of the buyer's journey. It lets you separate your contacts into separate lists.
You can segment your lists using the following parameters:
Location
Industry
Language
Job designation
Previous engagement
Segmentation makes way for a better-targeted approach to connecting with your prospects, making your email marketing efforts more efficient.
Personalize your emails to be more relevant
With all the options you have at your disposal, sending generic emails to your leads is inexcusable. When you categorize your audience, it is much easier for you to send emails with a personal touch.
Although you are sending emails to 100+ people at a time, your leads do not need to know that. With all the unique data and email marketing software, you are all set to customize your email marketing.
A few ways to personalize your email marketing are:
Include the first name in the subject line.
Add region-specific relevant information
Send relevant content according to your life cycle stage.
Apply appropriate call to action
Add a personal signature of a human at the end of your email.
Use Cold Email Templates to save time
We have talked about how personalized emails are mandatory to grab the attention of your leads. Well, cold emails are efficient as well.
Cold email sends an email to any prospective lead or client with whom you never had any connection. It is a one-to-one communication attempt to build a relationship with the person. You can check out our Cold Email Templates that will help you to produce better quality leads.
Pick The Right Email Marketing Service
To polish your email marketing efforts, a good email marketing service is a must-have if you don't want to manually send and track hundreds (or thousands) of emails.
You can opt for a tool like OutReachBin that can offer you a range of email automation features including:
Open and Reply Tracking.
Managing prospects' profiles.
Integrating CRMs.
Efficient cold email strategies.
Deliverable warm-up emails.
The best part? Pricing starts at only $29 a month! Get started with OutReachBin today and streamline your email marketing efforts.
Frequently Asked Questions
How To Create Lead Magnets That Work?
Your lead magnets must be effective as well as appropriate. Consider providing actionable and solution-oriented offers. Practical problem solving can help your leads to achieve their goals.
Nothing is more frustrating than signing up for a great deal only to be disappointed with the actual content. If your offer does not fit with the value, you'll risk eroding trust and you might also face negative word of mouth.
Detect which stage of the buyer's journey each new lead is in. Customize your list from the start by offering opt-in offers for every phase of the buyer's journey. The content a prospect consumes might reveal a lot about their mentality.
The lead magnets you offer need to be in digital format. Irrespective of the type of content you are providing, make sure it is easily accessible.
The ultimate goal is to lead the subscribers towards a paid offer. The free content you provide should demonstrate your company's value to lead them to conversion.
How to Build Your Email List?
Building your email list is essential to target audiences and lead them to convert. Irrespective of your company's net worth, efficient email lists contribute to the brand's marketing activity.
Therefore, an efficient email list is a crucial thing to drive engagement and boost sales. Some actionable steps to build an efficient email marketing list are outlined below.
Personalized Call-to-action for every blog post and landing page of your website.
Use smart phrases including humor to your CTA to grab the attention of the visitors.
The optimized About Us page will work as bait to make the leads subscribe to your newsletter.
Use scheduled and relevant Pop-Ups on every page of your website.
Other than websites, social media platforms are also helpful in building an email list.
Mention the unsubscribe option in your pop-ups so that the leads do not hesitate to subscribe.
Demonstrate yourself as a mass community to build trust in the visitor's mind.
Send personalized welcome emails and introduce your brand through them.
A/B tests your marketing emails to notice which method works best for your subscribers.
You can also opt for a service like OneMoreLead, which offers a database of over 40 Million verified B2B prospects, saving you the time required to build a quality list.
Final Thoughts
While email marketing is still thriving, it has evolved a lot in recent years. With so many issues involved, email marketing can even be daunting at times.
But thanks to OutReachBin, email marketing doesn't have to be intimidating.
With an easy-to-use user interface and features like email warm-ups and cold email campaigns, OutReachBin can help you increase your sender reputation.
Get started with OutReachBin today and get your email campaigns up and running!