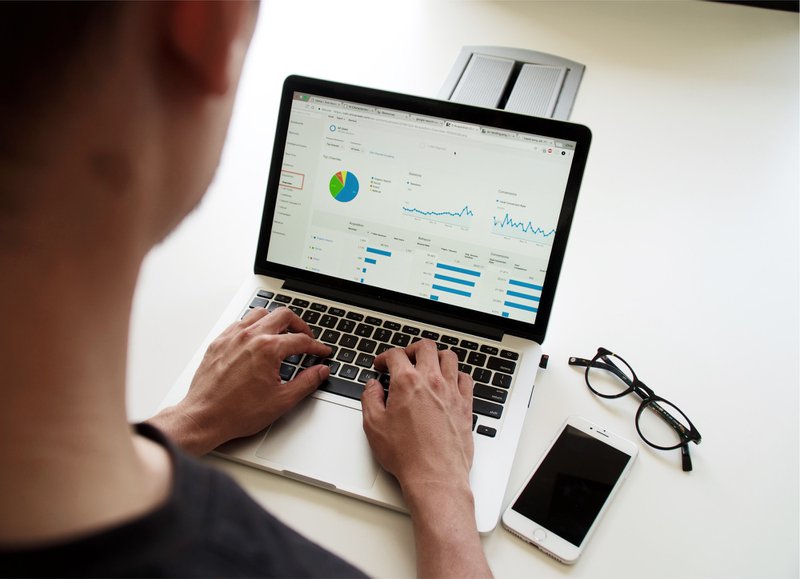 You may often struggle to get responses from your prospects with your sales email. With some practice and proper guidelines, you can write sales emails that your prospects can't refuse. And of course, we are here to help you out.
Most marketers make a mistake by sending emails that are just too lengthy, too self-centered, and give little and sometimes no value to the target. Instinctively, the vast majority of those emails are either deleted or labeled as spam as soon as they arrive in the mailbox. In general, only 24% of prospects will open your sales email.
But you don't have to worry. Here are some tips to write effective sales emails that work.
Writing Sales Emails That Draw Attention
Here's a basic four-line format for your sales email. However, you should modify it according to your audience.
1. Opening Line
One of the best tips for an opening line is to address the recipients by name. Try to state the reason for the email, and, precisely, make it about them. Don't write a self-centered email.
2. Offer Line
Your client needs to know their problems or the problems they might be facing. So, highlight a pain point and personalize it to their situation at the same time. This line is also an excellent opportunity to provide facts and social proof in the form of statistics, case studies, and exclusive infographics.
3. Final Thoughts or Closing Line
Finish with a brief as well as direct call-to-action that can be answered with a simple reply. If possible, try to provide a CTA that can be answered with a "yes" or "no". As a result, you are more likely to get a response.
4. Signature Line
Last but not the least, reframe your thought by considering your email signature to be a personal high-converting landing page. It should include the basics, such as name, business, and contact information. However, you should also consider what else you can include in that sales email, such as social evidence, incentives, links to compelling content, and everything else that demonstrates credibility and builds rapport.
Effective Sales Email Templates
1. Cold Outreach
Cold outreach needs utmost caution because it is critical to make a great first impression. There are a few approaches you can use to tackle the awkwardness of emailing anyone for the first time and proposing to them your service or product.
You can use specific and convincing questions in your subject lines to pique people's interest. Such as:
---
Subject: Need more leads?
Hi [Name],
Establishing a consistent flow of high-quality leads is vital for the growth of any company. We all are aware of how difficult this process can be.
These issues, as well as, how to solve them, will be covered in my upcoming free webinar, "Using LinkedIn for Lead Generation."
Attend on time and I'll share my ideas with you. You might find a lot of actionable tips to help you start expanding your list of contacts real quick.
Click here to signup: [Link]
Best regards,
[Signature with company's name and designation]
---
2. Trigger Events
If you want your sales email to be successful, you must perform research on your targets and keep up to date on what is going on in their businesses. Trigger events or reasons to contact them include promotions, new investment, different company updates, or even their most recent social media activity.
Touching base just for the sake of it is a bad idea because your prospect will be left guessing what the point of your message is. These trigger events provide an excellent opportunity to contact your targets.
---
Subject: Congrats on your new position, [Name]!
Hi [Name],
I see that you've been promoted to Head of Marketing Department, and I'd like to congratulate you. All of this must have been the result of your hard work.
You're in for a lot of great things and obstacles too. Feel free to contact me, if you need any kind of help regarding email marketing.
It would be great to have a quick call very soon, as I'm sure I can offer you some really valuable advice from my personal experiences.
Just pick a date and let me know.
Sincerely,
[First Name] [Title] [Company]
---
3. Using Common Interests
It is critical to personalize your sales email. Discovering a common interest with your prospects is a great way to communicate with them and build connections. Again, you can use all available tools, such as their website, social media accounts, and mutual connections.
While this can seem to be stalking, it is actually a very useful way of knowing as much as possible about your prospects and better understanding them.
Here's an idea of how to use shared interests to your advantage without being weird:
---
Subject: Which soccer player is your favorite?
Hello, [Name].
I looked at your [LinkedIn Profile] and saw that you used to be a professional soccer player. Isn't that cool? I'm still a huge fan and occasionally play soccer. Wouldn't it be nice to meet up with a couple of other sales professionals for a meetup/soccer match?
If that seems too far-fetched considering our hectic schedules, let's, at least, arrange a meeting. Thus we can explore how it can help each other's businesses flourish and achieve more goals.
Let me know when you're up for a call.
Best wishes,
[Signature]
---
4. Delivering Immediate Value
Figure out a way to add value right away, even when it's just your expertise.
Be cautious not to be too harsh in your first email. Beginning with a compliment helps to lessen the blow of any critique.
---
Subject: Wanna see something awesome?
Hello, [Name]!
The design of your website is utterly awesome. The visuals not only add a lot to your post but also makes you want to act immediately. I've sent it to a few of my contacts who I believe might benefit from your services.
Although when I was looking at your blog, I found a mistake you have made regarding search engine optimization. It's a fairly easy patch. Would you like me to write it up and send it to your development team? If this is a priority, I can also make a phone call.
Sincerely,
[Signature]
---
If you're a service provider who uses the freemium model, you can simply recommend free tools like OutReachBin's Free Email Warmup tool.
5. Sending Helpful Resources
Even if the resources ain't legally yours! Specifically, you can use any trigger events already mentioned above to give your prospects content from other people that they might find useful. This way, you'll illustrate that blatant self-promotion isn't your objective and that your sole purpose is to support.
For example:
---
Subject: How to effectively manage a sales team?
[Name], first and foremost, congratulations on your new job as Head of Sales. It's very well deserved.
However, as I know how difficult this work can be, I've found an incredibly helpful read on how to create and manage a productive sales team. I believe you'll find it really useful. Here's the link to the [Blog Post]
What are your thoughts?
Sincerely,
[Signature]
---
6. For People Who Viewed Your Profile
Suppose, you're not active on your LinkedIn, still you should monitor who visits your profile. A humorous comment can be used as an efficient icebreaker. Moreover, you can use this template below:
---
Subject: Hey, [First Name]! What did I do?
Hello [First Name],
I saw you visited my LinkedIn profile earlier today but did not give me a connection request. I hope my profile didn't bore you too much.
Then again, I still think you should give me an opportunity because, based on what I've seen on your LinkedIn, we'll have a lot to discuss, considering that we're both in marketing.
If that sounds about right, let me know when you're up for a meeting later this week.
[Signature]
---
7. Seek Advice From Your Prospects
Many people enjoy offering advice. Asking for advice boosts their ego. Use this to get a response from your target.
---
Subject: Could you help me, [Name]?
Hi, [Name]!
According to your LinkedIn profile, you've been in the marketing industry for two decades. Thus, I'm sure you've been a part of several tech breakthroughs through the years.
However, I've only been in the industry for three years. As a result, I lack some knowledge that I'm sure you have.
I'm developing a new tool for email marketing. Will you be able to provide input if I shared some of my results with you in confidence?
Best regards,
[Signature]
---
8. Asking for a Recommendation
People really enjoy assisting others when it is not too difficult. For instance, most people keep the door open for others. It takes roughly a second to keep the door open, and that's not a big deal.
When you request suggestions, the same concept applies. If you or your organization is looking for a facility, make the effort to ask your prospects for recommendations. It's another way to engage with your prospects and assisting you will make them feel great. So, it's a win-win situation for both parties.
---
Subject: Can you recommend me something?
[Name],
One of my colleagues is trying to find solutions for email automation. Since I've been following you for a while, I think you're an expert at this. I was wondering if you have any experience with any platforms or know anyone that does?
Thanks in advance.
Regards,
[Signature]
---
9. Share Insights
Sharing insights with your prospects is another great way of starting a conversation. Here's an example to help you out:
---
Subject: Boost your leads by 67%
Hey, [Name]!
I was following your blog for a while, but have stopped publishing lately. Many times, companies stop focusing on blog posts when results don't come instantly.
But did you know that companies that blog every day generate at least 67% more leads than those who don't? If you need any help with your blog posts, just email me.
Regards,
[Signature]
---
10. Break-up Email
When you've already explored all other opportunities to engage with your prospects who've been unavailable for a while, break-up email is your last resort. In this way, you'll give them one more chance to respond and be your customer. If it doesn't work, then it's time to delete them from your contacts list.
---
Subject: It's time to part ways
Hey [First Name], we have a policy of closing files on prospects who do not respond within a certain amount of time. I know you're extremely busy, which is why I'd like to double-check before closing your file.
If you do not want to automate your sales process, please let me know and I will close your file.
If you're still interested, let's proceed to the next phase. Let me know when you're free for a call.
Regards,
[Signature]
---
You might think that if a person hasn't responded to your email, they aren't interested in your service or product anymore. However, that is not true. Most of the sales occur after the 5th follow-up email.
So, don't give up if you don't get responses from your prospects. Rather wait and try again sending follow-up emails. You can automate these follow-up emails by using OutReachBin campaigns. If you need further help, feel free to reach us out.